Businesses we partner with
AW Concierge's top priority is providing excellent service in a timely manner. Our business partners help us achieve the highest quality when it comes to styling, transportation, client appreciation, and more.
Based in Boca Raton, Florida, Privaira focuses on distinctive individuals and companies who fly private. They offer peace-of-mind with solutions for private jet charter, aircraft management, and airplane maintenance.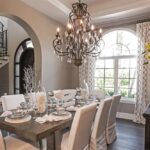 Cashmere & Vine Interiors understands that a home is representative of who you are and needs to become more than a place to live, but a reflection of your style, your taste, and your personality.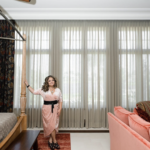 Excell in Design is a full service drapery workroom to the trade of residential and commercial interior design professionals. Excell in Design has over 20 years of experience providing personalized service and manufacturing to the residential and commercial market segments. Let us help you EXCELL and deliver EXCELLENCE in your upcoming projects.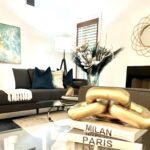 Claudia Tergis is passionate about assisting Realtors and Homeowners sell their properties by turning them into chic, stylish, and inspirational properties! If you are looking to sell or redesign, she can assist you with her professional Styling Services Staging, Restyling, and Decorating properties brings all of Claudia's personal and educational experiences together, combining love for people, fashion, and Real-Estate.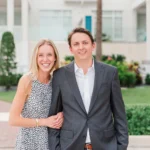 Lindsey and Curtis Bennett are an unstoppable duo that offer a fresh approach to south Florida real estate. With solid market knowledge, innovative marketing and white glove customer service, this husband and wife team has quickly become top producers in Delray Beach.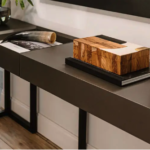 Designer's Mark provides unlimited resources to choose from for Luxury Home Accessories, Custom Furniture, Rugs, Wall Coverings, Lighting, Window Coverings and Cabinetry Handles. Your choice of style, in one location.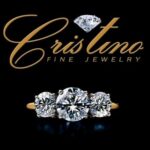 Cristino Fine Jewelry specializes in cutting edge, leading design jewelry with the finest craftsmanship and using the latest technology in precious stone cutting that produces the brilliance that any wearer would love.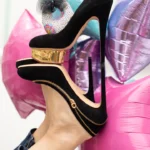 "We truly and sincerely believe in collaboration and supporting other women. Protect My Shoes is a proud member of the Female Founder Collective and FemCity, two fabulous groups that empower women entrepreneurs and professionals."
Dallas Businesses We Partner With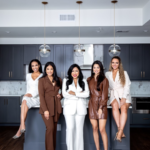 Cynthia has been helping her clients find their dream homes for almost 7 years. She has experienced rapid client base growth due to her willingness to follow through on each prospective buyer and seller and make sure they find exactly what they've been looking for. Upon entering the industry, she felt that the level on consumer satisfaction needed a higher standard.
AW Concierge is not responsible for services rendered by third-parties.
"You can only become truly accomplished at something you love. Don't make money your goal. Instead pursue the things you love doing and then do them so well that people can't take their eyes off of you."