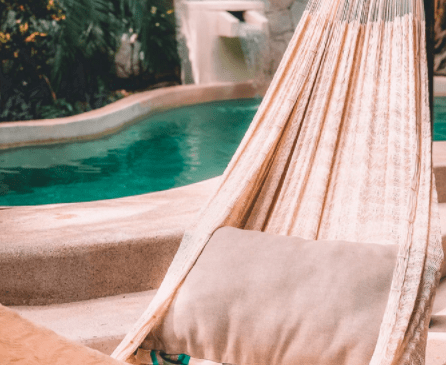 29 Jun

Using a Luxury Concierge Services for Summer of Travel
Using a Luxury Concierge Services for Summer of Travel
Summer is the most exciting time of the year — and when traveling, one's worries can seem to whirl like a tornado. Avoid getting caught up in the turbulence by planning for the worst. These things happen when you don't know how to deal with flight delays, lost passports, food poisoning, and even getting kicked out of hotels. There's a solution to never having to experience any of these problems: lifestyle management concierge services.
What Is a Luxury Concierge?
Travel concierges are people who can provide 24/7 support when you're away from home. They take care of all your travel arrangements, from finding the perfect hotel to arranging your airport transfer — anything that you need help with while on vacation. They're like the personal travel assistants who used to be offered by five-star hotels — only now, they're available online.
Why Use a Luxury Concierge?
Lifestyle management concierge services can do anything for you. They can plan your dream vacation and make your personal life simpler through our comprehensive, affordable concierge services. Agents are available 24/7 to assist you with exclusive access to events and experiences. That includes planning a Bachelorette party, getting tickets to sold-out shows, and getting medical services.
1. Make Travel Planning Easy — Let the Experts Handle It
Lots of travelers are so busy that they cannot get time to plan for a vacation, even if they have the money. Why? Because planning for a vacation involves a lot of time, energy, and responsibility — especially if you're taking your family or friends along with you! If you don't have the time to plan your next vacation, it's time to hire a luxury concierge service to do all the heavy lifting for you.
2. Convenience — They Can Help Make Reservations and Take Care of Travel Plans at the Last Minute
The best lifestyle management concierge services are adept in last-minute travel, helping clients plan a family reunion or a business trip at the last minute. They're also known for their ability to make restaurant reservations that other sites cannot — and providing tailor-made travel plans for every occasion, from romantic getaways to reunions with family.
3. Personalization — They Can Give You a Unique Experience and a Personal Touch to Your Trip.
They can help you create a custom experience that's enjoyable and tailored to your needs, interests, and preferences. A Luxury Concierge is there for you when you need them most. They can help with planning your trip, and they can make sure that you have a perfect experience wherever you go. A personalized itinerary created just for you by a professional who knows the best places to visit in your destination city, all at your fingertips.
4. Save Time and Stress — You Can Trust Them to Plan Ahead for You and Smooth out the Wrinkles.
Why use a luxury concierge? By trusting your hardest tasks to the experts, you can save time and effort — and keep yourself focused on the things that matter most. Whether you want assistance planning a business trip, securing tickets to a concert, or finding a romantic dinner spot, you can let our concierges handle everything for you.
Who Is a Luxury Concierge Service For?
When it comes to planning luxury travel, we know the most important thing to remember is that there's no one size fits all — every traveler has a unique set of needs. Because of this, lifestyle management concierge services will work closely with you to understand what's most important in your trip. They'll aim to meet those needs, regardless of how you fit into the following categories.
The Busy Executive
High-profile executives have a lot of demands on their time. To manage their busy schedules, stay on top of important deadlines, and ensure they handled everything, they need constant assistance.
The Well-Traveled but Inexperienced Traveler
Catering to the needs of the well-traveled but inexperienced traveler, lifestyle management concierge services offer a range of personalized services that make complicated trips simpler and more enjoyable. From in-flight requests to luggage arrangements, our team is ready to provide your trip with high-quality, handpicked service that caters to your every need.
The New Homeowner
Those who are buying their first home need all the tools they can get — especially when moving to a new area. A luxury concierge service can provide complete access to the resources that new homeowners need for success in the real estate market. A luxury relocation service is there for clients before, during, and even after a move to ensure a smooth transition.
The Tech-Savvy, "Stay at Home" Luxury Consumer
Luxury consumers want to be in control of their lifestyles: they desire to get the right things at the right time, from the right places. The tech-savvy, "stay at home" luxury consumer values convenience and efficiency when it comes to services and products. Lifestyle management concierge services can empower this sophisticated demographic by delivering anything and everything they desire with one call.
The Established Person Who Wants to Travel More
Traveling is one of the most lavish luxuries there is. While it can be a lot of fun, it's a pain in the neck to organize and plan for. If you want to travel more but don't have the time or resources, consider bringing in lifestyle management concierge services. You can pay these agencies by the hour and will handle all aspects of organizing your trip — from booking hotels to setting up special events.
The Busy Parent Who Needs Help With Childcare, Chores, and More
Luxury Concierge Services is here for busy parents who need help with childcare, housework, errands, and more. Between school runs, work lunches, and after-school activities, we know that your days can feel like a whirlwind. Let us take care of the things you don't have time to do so that you can focus on the most important thing — your family.
We Can Help You Get the Best Deals Since They Get a Commission From Certain Vendors
Luxury customers want the best for their money, and luxury travel agents are the people who know how to get them there. They'll make sure you don't overspend on hotels or flights. They can also help you find a perfectly tailored suit or create vacation itineraries that will make you feel like a VIP every step of the way.